Contents

Slim your rounded face and accentuate the cheeks.
What is Buccal Fat Removal?
The buccal fat pads are located between the cheek and jaw bones, and they are largely responsible for the fullness of your cheeks. Some people have excess fat that creates a rounded lower face or the look
of chubby cheeks. Buccal fat removal (also called cheek reduction) will relieve you of that rounded look by hollowing out the cheeks to accentuate the cheekbones and underlying facial structure.
Would You Benefit from Buccal Fat Removal?
The best candidates for the buccal fat removal procedure are healthy individuals without underlying medical conditions. It's also important to have realistic expectations about the results you can achieve. If you have the following concerns, you might be a good candidate for cheek reduction surgery:
Chubby cheeks
Fullness in the cheek area
Candidacy for buccal fat removal must be carefully considered by an expert facial plastic surgeon like Dr. Ghafouri. Buccal fat is naturally lost with age so if you don't currently have an excess amount of fat, you could be left with an overly gaunt look that worsens over time. Dr. Ghafouri will carefully examine your facial structure and discuss your concerns to prevent this complication and help you achieve your cosmetic goals.
The Buccal Fat Removal Procedure
Buccal fat removal can be performed using twilight sedation with local anesthesia or complete IV sedation with general anesthesia. Both methods completely numb the treatment area so that patients will feel comfortable during surgery. Dr. Ghafouri will make a small incision inside each cheek to expose the fat pads and then gently push them out. Once they are fully exposed, the fat pads will be cut away and the incisions closed with dissolvable sutures.
Buccal Fat Removal Recovery
After buccal fat pad removal, mild to moderate swelling and bruising are common. Swelling can take several months to completely reduce so you won't immediately see your final results. However, most swelling and discomfort will improve within the first week and you can return to almost all your normal activities. More strenuous exercise should be avoided for at least three weeks. Since incisions are made inside the cheeks, there will be no visible scarring.
Procedures to Combine with Buccal Fat Removal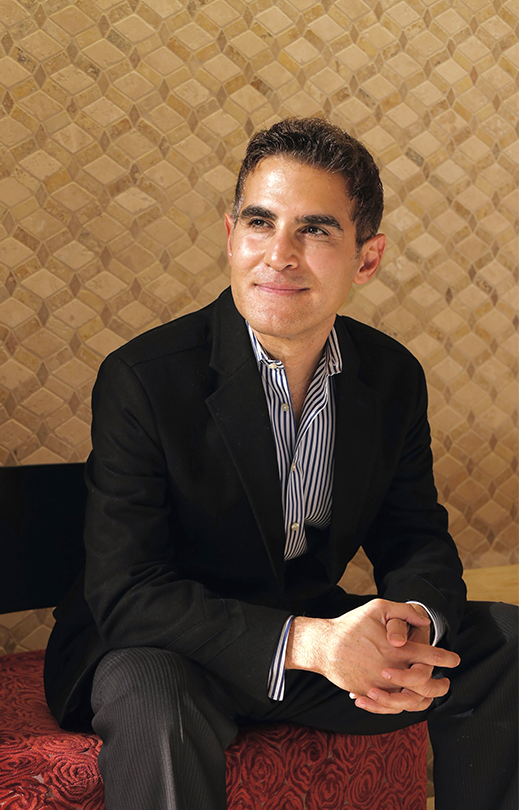 Dr. Ghafouri MD, FACS, is a board-certified ophthalmologist with specialized training in oculoplastic and orbital surgery. His exclusive specialization in cosmetic and reconstructive eyelid and facial surgery sets him apart from other plastic surgeons who practice a larger range of facial and body surgeries. The eyes are a complex and dynamic structure that requires the trained eye of an eyelid surgeon like Dr. Ghafouri to achieve the best possible results. He has performed over 12,000 aesthetic and reconstructive surgeries, each with a personalized approach and commitment to exceptional results.
Learn More
SEE OUR PATIENTS'
"Dr. Ghafouri and his team are very professional and knowledgeable. Very well-educated in his specialty and very helpful. His office environment is clean, bright and efficient."
"Dr. Ghafouri and staff are simply the best! They take care of you from start to finish and make you feel welcome and important. Dr. Ghafouri operated under my eye taking out a mass I had since birth. So very thrilled with the results! 100% I recommend this doctor and staff."
"A wonderful practice full of caring practitioners. Dr. Ghafouri was patient in answering all of my questions and concerns. And the results speak for themselves."
Dr. Ghafouri offers virtual consultations for out-of-town patients. We see patients from all across the country who trust Dr. Ghafouri's unique skills and expertise for their facial or eyelid surgeries. If you choose to travel to Arizona for your surgery, we can also recommend hotels and other resources to make your stay comfortable.
To schedule a virtual consultation with Dr. Ghafouri Click here.
Contact Us
What procedure are you interested in?
What procedure are you interested in?