OPHTHALMIC PLASTIC AND FACIAL COSMETIC SURGEON IN SCOTTSDALE AND PHOENIX, ARIZONA
Dr. Ghafouri specializes in ophthalmic facial plastic and reconstructive surgery in Arizona. As an oculoplastic surgeon, Dr. Ghafouri has extensive experience and expertise in plastic surgery for eyelids, eye orbit, tear drainage, and skin cancer.
He has a special interest in minimally invasive aesthetic facial procedures, including cosmetic eyelid lifts, endoscopic forehead lifts, mid-facelift, laser facial rejuvenation, Botox injections, and a variety of dermal fillers.
Education and Board-Certification
Dr. Ghafouri received his Bachelor of Science and medical degrees from Michigan State University, graduating with high honors. He then completed his residency in ophthalmology at New York University School of Medicine – North Shore University Hospital. After his residency, Dr. Ghafouri completed a sub-specialty fellowship in oculoplastic and orbital surgery at Baylor College of Medicine – Cullen Eye Institute in Houston.
He is currently the Chief of Ophthalmology at the HonorHealth Hospital System. Dr. Ghafouri is a consultant staff surgeon for Mayo Clinic. Dr. Ghafouri is the past president of Phoenix Ophthalmological Society. He is board-certified by the American Board of Ophthalmology and is a fellow of the American Academy of Facial Plastic Surgery, American College of Surgeons, American Academy of Ophthalmology, American Academy of Cosmetic Surgery, and the Phoenix Ophthalmological Society.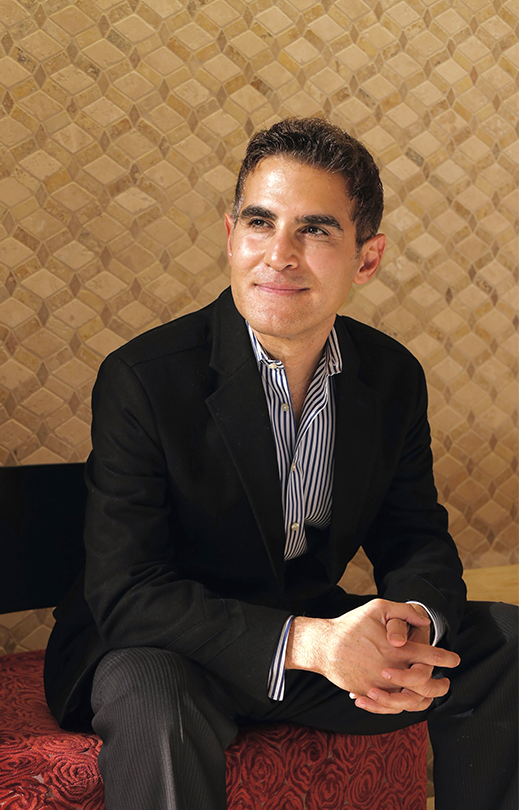 Choosing Dr. Ghafouri
Dr. Ghafouri brings a unique skill set to his patients as one of the top oculoplastic and facial surgeons in Arizona. Throughout his career, he has performed over 12,000 aesthetic and reconstructive plastic surgery procedures on the face and eyes. As a board-certified ophthalmologist, he also has extensive experience diagnosing and treating a variety of eye and eyelid conditions. Patients can rely on his care to deliver exceptional aesthetic results while improving the health and function of their eyes.
View His Patients' Results
Commitment to Patient Care
Dr. Ghafouri has been in private practice in Arizona since 1999. Throughout his career he has concentrated exclusively on the eyes and face, having performed over 12,000 major reconstructive and aesthetic plastic surgeries. Dr. Ghafouri and his staff at Arizona Oculoplastic Specialists are dedicated to providing the highest quality patient care in a personal and compassionate manner. His experience and expertise, combined with his commitment to excellence, ensure outstanding results for his patients.
SEE OUR PATIENTS'
"I give Dr. Ghafouri the highest rankings in all categories! He is kind, patient, compassionate and above all, a brilliant surgeon! I wish he could be my doctor for everything medical! Thank you Dr. Ghafouri! I have also used Kyle for injections and she is patient kind and so knowledgeable! Made the experience painless and comfortable!!!! Truly a wonderful office with a sweet staff all around!"
"Dr. Ghafouri and his team are very professional and knowledgeable. Very well-educated in his specialty and very helpful. His office environment is clean, bright and efficient."
"Wonderful office. The whole staff and providers are fantastic."
Dr. Ghafouri offers virtual consultations for out-of-town patients. We see patients from all across the country who trust Dr. Ghafouri's unique skills and expertise for their facial or eyelid surgeries. If you choose to travel to Arizona for your surgery, we can also recommend hotels and other resources to make your stay comfortable.
To schedule a virtual consultation with Dr. Ghafouri Click here.
Contact Us
What procedure are you interested in?
What procedure are you interested in?