Contents

Restore overall health and protect your skin.
What is Eyelid & Facial Skin Cancer?
Skin cancer is one of the most common types of cancer and it often affects areas like the face that are frequently exposed to the sun and its damaging UV rays. Sun exposure damages cellular DNA and breaks down healthy skin cells, resulting in a growing mass of cancerous tissues. Symptoms vary from small, painless bumps to lesions that
spread across the face, depending on the type of skin cancer that each person has. Basal cell carcinoma and squamous cell carcinoma are the more common skin cancers and they typically do not metastasize (spread to other tissues) so they are treated with a high success rate.
Melanoma and sebaceous gland carcinoma are less common but much more severe types of skin cancer. Cancerous cells can be spread to other organs through the blood and must be quickly treated for the best outcome. These serious types of skin cancer might be mistaken for styes or infections, so it's important to schedule an examination with your doctor to biopsy any new or developing lumps.
Dr. Ghafouri works closely with board-certified surgical dermatologists and cancer specialists throughout the state of Arizona. These dermatological surgeons will perform Mohs surgery to remove the cancerous lesion and then Dr. Ghafouri will reconstruct the treated area to restore smooth, unblemished skin. Having multiple perspectives for your skin cancer treatment will ensure the best possible results with a limited risk of cancer reoccurrence.
Would You Benefit from Skin Cancer Repair?
All types of skin cancer can be treated with Mohs surgery by a skin cancer specialist or a board-certified dermatologist. Signs of skin and eyelid cancer that patients should be aware of include:
New or growing bumps and lesions
Crusting or bleeding lesions
Missing lashes or distorted eyelash growth
The Skin Cancer Repair Procedure
First, patients will have to receive Mohs micrographic surgery from a dermatologist specializing in skin cancer. Mohs surgeon is performed in-office under local anesthesia and can take anywhere from 1-4 hours, depending on the size of the tumor and its complexity. Thin layers of skin and tissue will be removed from the treated area and carefully examined under a microscope until your surgeon reaches a layer of healthy tissue where no cancer cells are detected.
After the surgery is completed, patients will be scheduled for reconstructive surgery at our outpatient surgical center. Reconstructive surgery can be performed on the same day or the day after the Mohs surgery procedure. To restore the aesthetic look of your skin, Dr. Ghafouri will use skin grafts or skin flaps from the surrounding tissue or other places on the body. Sutures will be strategically placed to minimize scar tissue and seamlessly blend the skin graft into the surrounding area for natural-looking results.
Skin Cancer Repair Recovery
Recovery after skin cancer removal and repair varies depending on the severity of each patient's condition and the complexity of their procedure. For the first week, mild discomfort, swelling, and bruising may occur but can be alleviated with over-the-counter pain medication and plenty of rest. Patients can expect to return to work and all normal activities about 1-2 weeks after surgery. The complete healing process can take up to six months. After you are healed, regular follow-up appointments will be scheduled to monitor the treatment area and make sure the tumor does not reoccur. If it does, regular appointments will ensure early detection for the most effective treatment.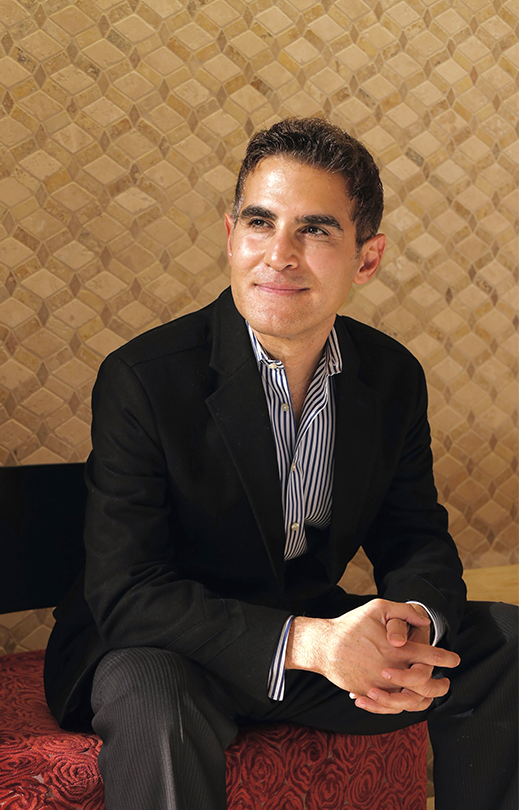 Dr. Ghafouri MD, FACS, is a board-certified ophthalmologist with specialized training in oculoplastic and orbital surgery. His exclusive specialization in cosmetic and reconstructive eyelid and facial surgery sets him apart from other plastic surgeons who practice a larger range of facial and body surgeries. The eyes are a complex and dynamic structure that requires the trained eye of an eyelid surgeon like Dr. Ghafouri to achieve the best possible results. He has performed over 12,000 aesthetic and reconstructive surgeries, each with a personalized approach and commitment to exceptional results.
Learn More
SEE OUR PATIENTS'
"A wonderful practice full of caring practitioners. Dr. Ghafouri was patient in answering all of my questions and concerns. And the results speak for themselves."
"I give Dr. Ghafouri the highest rankings in all categories! He is kind, patient, compassionate and above all, a brilliant surgeon! I wish he could be my doctor for everything medical! Thank you Dr. Ghafouri! I have also used Kyle for injections and she is patient kind and so knowledgeable! Made the experience painless and comfortable!!!! Truly a wonderful office with a sweet staff all around!"
"Wonderful office. The whole staff and providers are fantastic."
Dr. Ghafouri offers virtual consultations for out-of-town patients. We see patients from all across the country who trust Dr. Ghafouri's unique skills and expertise for their facial or eyelid surgeries. If you choose to travel to Arizona for your surgery, we can also recommend hotels and other resources to make your stay comfortable.
To schedule a virtual consultation with Dr. Ghafouri Click here.
Contact Us
What procedure are you interested in?
What procedure are you interested in?