Contents

An eyelid lift tailored to your unique aesthetic.
What is Asian Blepharoplasty?
As an oculoplastic surgeon, Dr. Ghafouri has the training and surgical experience necessary to work intelligently with a patient's facial anatomy in such a way that improves their appearance while also maintaining the patient's individual and cultural identity. This unique blend of education and skill makes Dr. Ghafouri the ideal choice for performing an Asian blepharoplasty procedure. Asian blepharoplasty is also known as double eyelid surgery. About 50% of people who come from Asian descent have a monolid or the
absence of a crease on the upper eyelid. Some people feel that the lack of an eyelid crease makes their eyes look hooded or downturned, creating an aged appearance. Asian blepharoplasty widens the eyes while restoring a more youthful appearance. The procedure is typically performed on the upper eyelids, but additional concerns about drooping skin or bags on the lower eyelids can also be addressed with an added lower eyelid surgery.
Would You Benefit from Asian Blepharoplasty?
Men and women who are bothered by the appearance of their monolids and are in overall good health are the ideal candidates for Asian blepharoplasty. The following concerns can be addressed during this procedure:
Hooded upper lids
Small eyes
Excess skin fold upper eyelids
Drooping upper eyelids
The Asian Blepharoplasty Procedure
Dr. Ghafouri offers an incisional and non-incisional approach based on each patient's facial anatomy and individual goals. Local anesthetic with or without IV sedation can be used during this outpatient procedure.
Non-incisional Approach
The non-incisional approach creates small openings, instead of incisions, on the patient's upper eyelid skin, and a small stitch is used to attach the upper eyelid skin to the underlying eye muscle that opens and closes the lid. This will automatically create a crease, or fold, on the lid when the eyes are open.
Incisional Approach
The incisional approach is used when the patient has excess drooping skin or fat on the upper lid creating a droopy appearance. The incision will be made in the natural upper eyelid crease where it is easily concealed.
Asian Blepharoplasty Recovery
Mild to moderate swelling and bruising are expected after surgery but these symptoms will disappear in about 1-2 weeks. During that time, it is important to avoid strenuous activity and sun exposure. Cold compresses and pain medication can be used to alleviate your discomfort. Dr. Ghafouri will also provide you with a detailed list of post-operative instructions to guide you through a quick recovery process.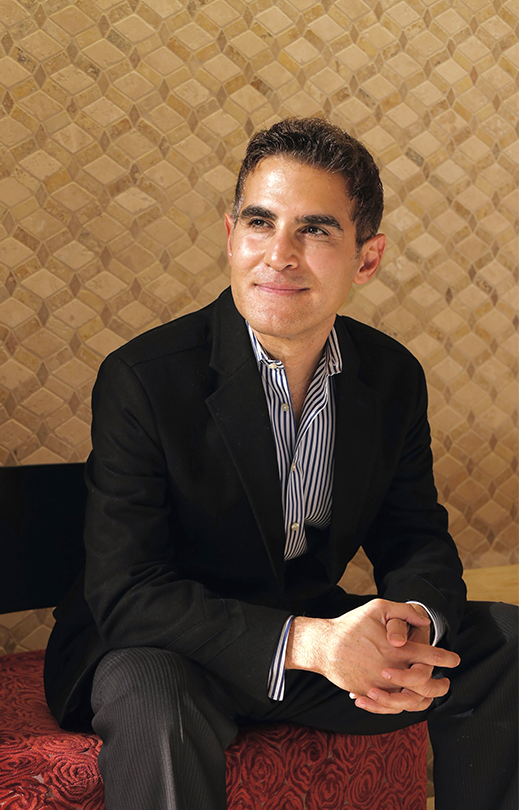 Dr. Ghafouri MD, FACS, is a board-certified ophthalmologist with specialized training in oculoplastic and orbital surgery. His exclusive specialization in cosmetic and reconstructive eyelid and facial surgery sets him apart from other plastic surgeons who practice a larger range of facial and body surgeries. The eyes are a complex and dynamic structure that requires the trained eye of an eyelid surgeon like Dr. Ghafouri to achieve the best possible results. He has performed over 12,000 aesthetic and reconstructive surgeries, each with a personalized approach and commitment to exceptional results.
Learn More
SEE OUR PATIENTS'
"I had a consultation for an upper and lower blepharoplasty with Dr.Ghafouri. He was very attentive and suggested some other minor procedures that would improve the overall results. He answered all my questions."
"Dr. Ghafouri and his team are very professional and knowledgeable. Very well-educated in his specialty and very helpful. His office environment is clean, bright and efficient."
"I couldn't be more pleased. A week after my procedure my nephew came over and asked why I looked so much younger. I shared that I had surgery on my upper lids. There was minimal discoloration with following the information to the letter. I'm still wondering how Dr made me look like myself only younger. I told my husband my vision has gone from a regular movie theater to a I Max. The facility is beautiful and the staff very kind and welcoming. I had an eye specialist tell me he wouldn't let anyone but Dr. Ghafouri do his Oculoplastic."
Dr. Ghafouri offers virtual consultations for out-of-town patients. We see patients from all across the country who trust Dr. Ghafouri's unique skills and expertise for their facial or eyelid surgeries. If you choose to travel to Arizona for your surgery, we can also recommend hotels and other resources to make your stay comfortable.
To schedule a virtual consultation with Dr. Ghafouri Click here.
Contact Us
What procedure are you interested in?
What procedure are you interested in?