Contents

Repair inward-turning eyelids and soothe eye irritation.
What is Entropion?
Entropion is a form of eyelid malposition that causes the eyelids to face inward. This causes the eyelashes to rub against the cornea, which can irritate or inflame the eye. There are several different types of entropion, the most common being involutional lower eyelid entropion. It typically affects the lower eyelid when the supporting eyelid muscles and tissues under the eye become lax with age. Other types of entropion include cicatricial entropion which is often caused by autoimmune disorders, infections such as herpes, or previous
trauma to the eyelid margin. Scar tissue from previous eye surgery can also impact the natural curve of the lower eyelids. Finally, spastic entropion can result from conditions such as dry eye which causes chronic irritation of the eye's surface. With any type of entropion, it is typically only the lower eyelid that is affected but cicatricial entropion can affect the upper eyelid. Artificial tears can temporarily give patients relief, but surgery is often needed for long-term relief.
Would You Benefit from Entropion Repair?
Eyelid surgery candidates should be in overall good health without underlying medical conditions that could complicate the procedure and recovery process. Symptoms of entropion that can be improved with repair include:
Blurry vision
Excessive tearing and itchiness
Sensation of something being in your eye
Light sensitivity
Eye pain and eye redness
Treatment Options for Entropion
Entropion is typically treated with surgical repair as an outpatient procedure. Local anesthesia can be used to keep you comfortable during surgery without having to go under full sedation. Eyelid tightening procedures like canthoplasty or canthopexy can be used to pull back the lower eyelid, shortening it so that it cannot flip inward. Spastic entropion can sometimes be treated with Botox injections, but only in select cases. Dr. Ghafouri will discuss your treatment options in greater detail at your consultation to create an effective treatment plan.
Entropion Repair Recovery
Most patients will recover from entropion surgery in about two weeks. Mild swelling and bruising can be expected so we recommend taking pain medication and applying cold compresses as needed. During this time, it's important to avoid strenuous activity and direct heat (including sun exposure) to minimize swelling and ease your discomfort.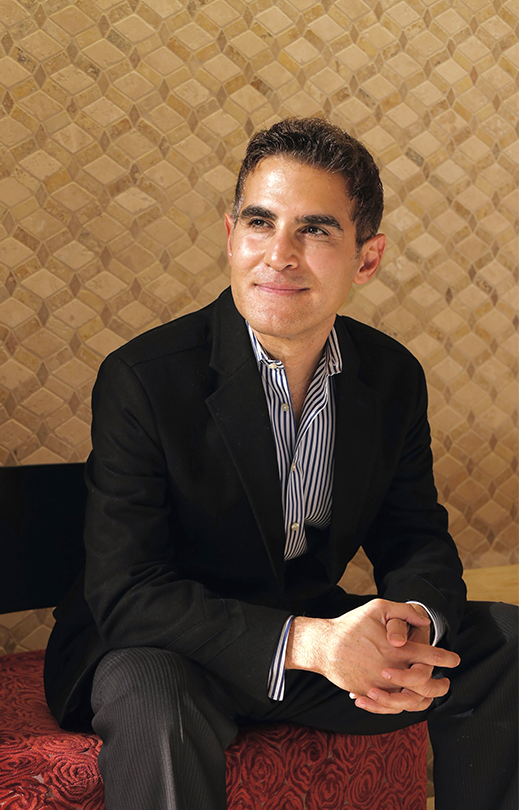 Dr. Ghafouri MD, FACS, is a board-certified ophthalmologist with specialized training in oculoplastic and orbital surgery. His exclusive specialization in cosmetic and reconstructive eyelid and facial surgery sets him apart from other plastic surgeons who practice a larger range of facial and body surgeries. The eyes are a complex and dynamic structure that requires the trained eye of an eyelid surgeon like Dr. Ghafouri to achieve the best possible results. He has performed over 12,000 aesthetic and reconstructive surgeries, each with a personalized approach and commitment to exceptional results.
Learn More
SEE OUR PATIENTS'
"Wonderful office. The whole staff and providers are fantastic."
"Dr. Ghafouri and his team are very professional and knowledgeable. Very well-educated in his specialty and very helpful. His office environment is clean, bright and efficient."
"It's not too often that you find an office where you are impressed not only with the doctor, but also the staff. Dr. Ghafouri is professional and honest and doesn't try to upsell procedures if he doesn't think they're the best option. The aesthetician in his office (Kim) is wonderful. I never feel rushed and she always encourages questions. I'd highly recommend this office to anyone looking for expert and attentive care."
Dr. Ghafouri offers virtual consultations for out-of-town patients. We see patients from all across the country who trust Dr. Ghafouri's unique skills and expertise for their facial or eyelid surgeries. If you choose to travel to Arizona for your surgery, we can also recommend hotels and other resources to make your stay comfortable.
To schedule a virtual consultation with Dr. Ghafouri Click here.
Contact Us
What procedure are you interested in?
What procedure are you interested in?