Contents

The gold standard for facial rejuvenation procedures
What is a Facelift?
The facelift (rhytidectomy) is a popular cosmetic surgery used to treat signs of aging like deep wrinkles and sagging skin. Patients often tell us that they look and feel at least 10 years younger! Various techniques can be used during the procedure. In general, facelifts reposition the underlying muscle, fat, and tissues in the face to elevate the facial
contours. Excess skin will also be removed, and the remaining facial skin will be pulled up toward the hairline to smooth the skin and eliminate wrinkling. Dr. Ghafouri offers traditional facelift surgery as well as two specialized techniques for different cosmetic concerns.
Specialized Facelift Techniques
Midfacelift
Men and women can start to notice age-related volume loss in the cheeks and midface as early as their 30s-40s. The mid facelift targets this area by repositioning the underlying tissues in the cheeks and pulling loose skin up for a tightening effect. Jowls, nasolabial folds (laugh lines), and hollow cheeks can all be improved with the midfacelift technique.
Mini Facelift
A mini facelift is a great option for patients who have minimal amounts of sagging skin and are not ready for a full facelift. The incisions are also much smaller, making this a minimally invasive procedure with a quicker downtime. A mini facelift can also be performed with local anesthesia that puts patients into a twilight sleep, rather than complete sedation.
Would You Benefit from a Facelift?
Men and women who are bothered by signs of facial aging and are in overall good health are the ideal candidates for facelift surgery. There is no specific age range required, but most facelift patients tend to be between the ages of 40-70. The following concerns can be addressed with various facelift procedures:
Mild to severe skin laxity (loose skin)
Lost facial volume
Deep wrinkles and facial folds
Jowls
Vertical neck lines
At your consultation, Dr. Ghafouri will discuss your medical history and aesthetic goals to determine the right technique for your facelift procedure. If you are not ready for surgery, alternatives like laser skin resurfacing or a liquid facelift with fillers and injectables can be considered.
The Facelift Procedure
Facelifts can be performed under general anesthesia or localized IV sedation, depending on the technique required for your individual procedure. Incisions will be made behind the hairline and ears and sometimes new the lower lash line. The incision in the lower eyelid is typically used when fat and muscles in the cheeks need to be accessed. The underlying fat and muscle will be lifted along with the overlying skin to restore a more youthful appearance with defined facial features. Facelift surgery typically takes 1-2 hours to complete and patients can return home on the same day.
Facelift Recovery
A facelift is an intensive surgical procedure so you must give your body time to rest and recover. Mild to moderate swelling, bruising, and discomfort are common during the first few days. Dr. Ghafouri will prescribe pain medications and instruct you to sleep with your head elevated and apply cold compresses to minimize swelling and discomfort. Most patients can return to work and other daily activities after 10-14 days, but more strenuous exercise should be avoided for at least three weeks.
Procedures to Combine with a Facelift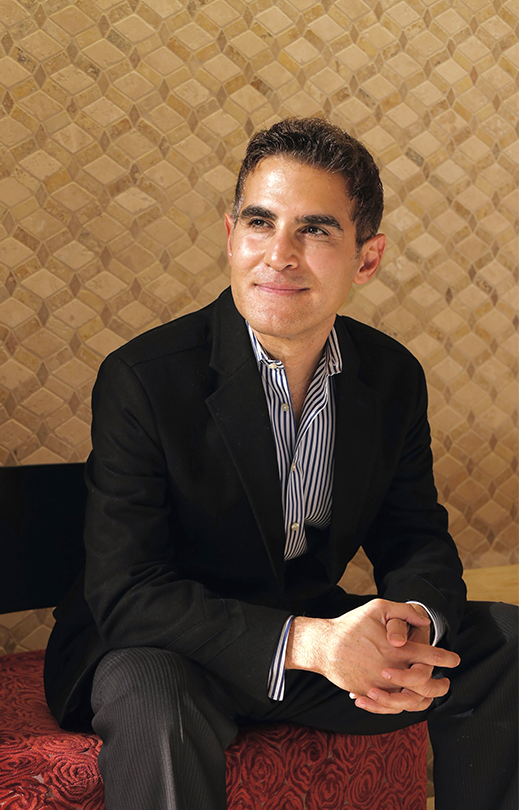 Dr. Ghafouri MD, FACS, is a board-certified ophthalmologist with specialized training in oculoplastic and orbital surgery. His exclusive specialization in cosmetic and reconstructive eyelid and facial surgery sets him apart from other plastic surgeons who practice a larger range of facial and body surgeries. The eyes are a complex and dynamic structure that requires the trained eye of an eyelid surgeon like Dr. Ghafouri to achieve the best possible results. He has performed over 12,000 aesthetic and reconstructive surgeries, each with a personalized approach and commitment to exceptional results.
Learn More
SEE OUR PATIENTS'
"A wonderful practice full of caring practitioners. Dr. Ghafouri was patient in answering all of my questions and concerns. And the results speak for themselves."
"I give Dr. Ghafouri the highest rankings in all categories! He is kind, patient, compassionate and above all, a brilliant surgeon! I wish he could be my doctor for everything medical! Thank you Dr. Ghafouri! I have also used Kyle for injections and she is patient kind and so knowledgeable! Made the experience painless and comfortable!!!! Truly a wonderful office with a sweet staff all around!"
"It's not too often that you find an office where you are impressed not only with the doctor, but also the staff. Dr. Ghafouri is professional and honest and doesn't try to upsell procedures if he doesn't think they're the best option. The aesthetician in his office (Kim) is wonderful. I never feel rushed and she always encourages questions. I'd highly recommend this office to anyone looking for expert and attentive care."
Dr. Ghafouri offers virtual consultations for out-of-town patients. We see patients from all across the country who trust Dr. Ghafouri's unique skills and expertise for their facial or eyelid surgeries. If you choose to travel to Arizona for your surgery, we can also recommend hotels and other resources to make your stay comfortable.
To schedule a virtual consultation with Dr. Ghafouri Click here.
Contact Us
What procedure are you interested in?
What procedure are you interested in?