Contents

Reverse signs of facial aging with a more sculpted appearance.
What is a Cheek Lift?
The cheek lift is another term for a mid-facelift. As early as our 30s and 40s, we begin to notice signs of aging in our mid-face and cheek area. As collagen and elastin are lost, skin loses its elasticity and begins to droop downward. The result is sagging skin, elongated lower eyelids, jowls, deep wrinkles, and hollowing of the cheekbones. Traditional facelift surgery, though effective for the lower face, does little to address these signs of mid-face aging.
At Arizona Oculoplastic Specialists, we offer a mid-facelift procedure that restores a youthful look to the entire face by repositioning and augmenting the underlying tissues in the cheek and mid-face area. Dr. Ghafouri is an oculoplastic surgeon who specializes in facial plastic and reconstructive surgery. His mid-facelift procedure considers each patient's unique facial anatomy and surgery goals to achieve a look that accentuates their individual beauty.
Would You Benefit from a Cheek Lift?
Cheek lift candidates should be in overall good health and committed to stopping smoking for at least six weeks before and after surgery. If you have the following concerns, you might be a great candidate for the mid-facelift procedure:
Moderate to severe skin laxity
Sunken cheeks
Nasolabial folds (laugh lines)
Under-eye hollows
At your consultation, Dr. Ghafouri will assess the quality of your skin and discuss your medical history to ensure this is the right procedure for you. A mid-facelift procedure or non-surgical options can be considered for mild to moderate signs of aging. Treatment plans are customized for each patient's needs and we may also suggest additional facial plastic surgery procedures to combine with your mid-face lift.
The Cheek Lift Procedure
Cheek lift surgery is performed in our accredited surgery center under general anesthesia or IV sedation, also called twilight sedation. Incisions will be made in the lash line of the lower eyelids or behind the hairline where the scars can be easily concealed. Through these incisions, the underlying muscle and skin will be lifted, and excess skin is trimmed away to tighten the face and accentuate your natural facial features and a more youthful appearance. The entire procedure takes about 1-2 hours and patients can return home on the same day.
Cheek Lift Recovery
For the first few days after your surgery, you will have some swelling and bruising. You can also expect a mild amount of discomfort, which can be managed with pain medication prescribed by Dr. Ghafouri. He will also provide you with post-operative instructions to ensure that your recovery is as comfortable and complete as possible. Most mid-facelift patients can return to work about 10 days after surgery. However, strenuous exercises and heavy lifting should be avoided for two weeks. The swelling will gradually go down and final results can be seen about six weeks after your surgery.
Procedures to Combine with a Cheek Lift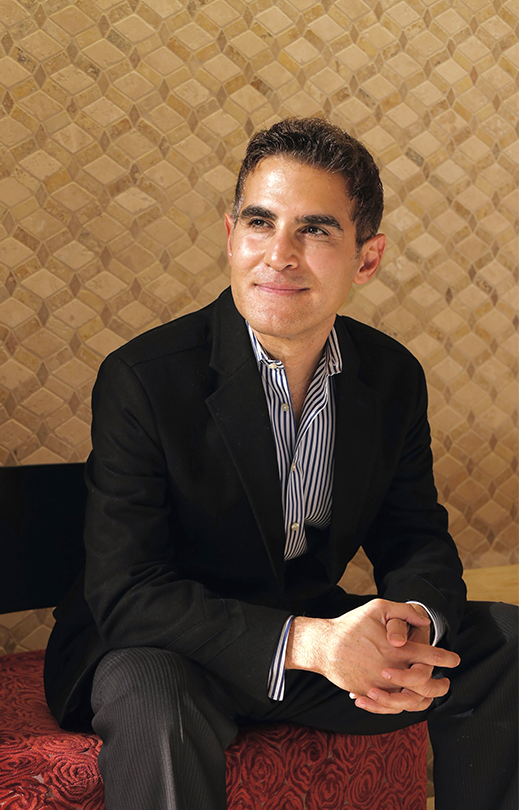 Dr. Ghafouri MD, FACS, is a board-certified ophthalmologist with specialized training in oculoplastic and orbital surgery. His exclusive specialization in cosmetic and reconstructive eyelid and facial surgery sets him apart from other plastic surgeons who practice a larger range of facial and body surgeries. The eyes are a complex and dynamic structure that requires the trained eye of an eyelid surgeon like Dr. Ghafouri to achieve the best possible results. He has performed over 12,000 aesthetic and reconstructive surgeries, each with a personalized approach and commitment to exceptional results.
Learn More
SEE OUR PATIENTS'
"Dr. Ghafouri and staff are simply the best! They take care of you from start to finish and make you feel welcome and important. Dr. Ghafouri operated under my eye taking out a mass I had since birth. So very thrilled with the results! 100% I recommend this doctor and staff."
"Dr. Ghafouri and his team are very professional and knowledgeable. Very well-educated in his specialty and very helpful. His office environment is clean, bright and efficient."
"A wonderful practice full of caring practitioners. Dr. Ghafouri was patient in answering all of my questions and concerns. And the results speak for themselves."
Dr. Ghafouri offers virtual consultations for out-of-town patients. We see patients from all across the country who trust Dr. Ghafouri's unique skills and expertise for their facial or eyelid surgeries. If you choose to travel to Arizona for your surgery, we can also recommend hotels and other resources to make your stay comfortable.
To schedule a virtual consultation with Dr. Ghafouri Click here.
Contact Us
What procedure are you interested in?
What procedure are you interested in?