Lift and rejuvenate the upper face.
What is a Brow & Forehead Lift?
As we age, the facial muscles become lax and collagen production slows down, leading to sagging skin and deep wrinkles like vertical forehead lines. A brow lift, also called a forehead lift, addresses low
brows and signs of aging on the forehead. Dr. Ghafouri offers several different types of brow and forehead lift surgery to our patients at Arizona Oculoplastic Surgery.
Would You Benefit from Brow & Forehead Lift?
Men and women who want to rejuvenate their upper face and brighten their eyes are often great candidates for a brow lift. Cosmetic concerns addressed with this procedure include:
Deep vertical forehead wrinkles
Drooping eyebrows and/or eyelid skin
Glabellar lines (frown lines) between the brows
Constantly tired or aged appearance
Different brow lift techniques can better target different concerns. To learn whether you are a good candidate and to discuss your surgical options in more detail, we recommend you schedule a consultation with Dr. Ghafouri.
The Brow Lift Procedure
The brow and forehead lift is an outpatient procedure that can be performed under general anesthesia or twilight sedation with a local anesthetic. The surgical procedure can take as little as 30 minutes or up to 2 hours, depending on the techniques being used. Dr. Ghafouri will carefully place your incisions so that the resulting scars are well-hidden.
Types of Brow and Forehead Lifts
Coronal Brow Lift
The coronal approach is the traditional brow lift technique. During the procedure a long incision is made behind the hairline and a large section of excess skin is excised from the scalp. The remaining forehead skin is pulled back and then the incision is closed. A significant amount of lifting can be achieved with this approach, but one disadvantage is that the hairline is shifted back. There is also a greater possibility of permanent scalp numbness. To avoid shifting the hairline, another option is to place the incision within the mid-forehead creases where deep forehead lines naturally exist.
Endoscopic Brow Lift
In this approach, four small, parallel incisions are made behind the hairline. Dr. Ghafouri inserts a tiny camera called an endoscope through the small incisions to visualize the structures underneath the skin. The muscles responsible for deep frown lines are selectively removed, and the whole forehead is pulled back. Sometimes, two small dissolvable screws are placed into the skull bone to temporarily support the forehead until it heals to its new location. Endoscopic brow lifts are less invasive than the coronal lift, and there is much less chance of a visible scar or numbness.
Direct Brow Lift
The direct brow lift only lifts the brows, not the forehead. However, there is a significant amount of brow lifting that can be achieved and frown lines between the brows can also be improved. Incisions are typically hidden within the brow hairline, making this a great choice for men who naturally have bushy or heavy eyebrows.
Browpexy
A browpexy combines a forehead lift and an eyelid lift (blepharoplasty). Sutures are placed in the underlying tissue through blepharoplasty incisions. These sutures anchor the brow tissue at a higher position in the forehead area. Although the browpexy has the added benefit of brightening the eyes, this approach only allows for limited elevation of the eyebrows.
Brow & Forehead Lift Recovery
Full brow lift recovery can take several weeks but most patients are able to return to work in one week and more strenuous activities in about three weeks. For the first few days after surgery, mild to moderate swelling, bruising, and discomfort will occur but can be alleviated with prescription pain medication and cold compresses. Dr. Ghafouri will also provide you with a list of post-op instructions so that your recovery is as smooth and comfortable as possible. Your rejuvenated, youthful appearance will last for many years and can be maintained with a healthy diet and quality skincare routine, including daily sunscreen application.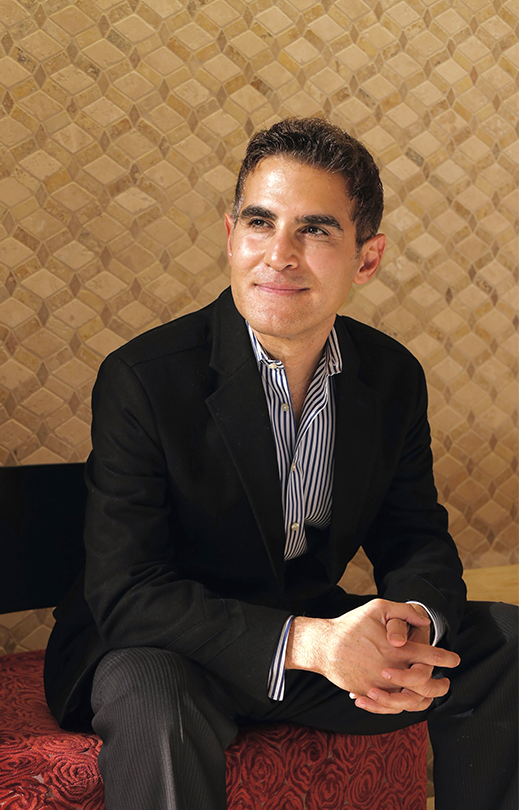 Dr. Ghafouri MD, FACS, is a board-certified ophthalmologist with specialized training in oculoplastic and orbital surgery. His exclusive specialization in cosmetic and reconstructive eyelid and facial surgery sets him apart from other plastic surgeons who practice a larger range of facial and body surgeries. The eyes are a complex and dynamic structure that requires the trained eye of an eyelid surgeon like Dr. Ghafouri to achieve the best possible results. He has performed over 12,000 aesthetic and reconstructive surgeries, each with a personalized approach and commitment to exceptional results.
Learn More
SEE OUR PATIENTS'
"Wonderful office. The whole staff and providers are fantastic."
"Dr. Ghafouri and staff are simply the best! They take care of you from start to finish and make you feel welcome and important. Dr. Ghafouri operated under my eye taking out a mass I had since birth. So very thrilled with the results! 100% I recommend this doctor and staff."
"Dr. Ghafouri and his team are very professional and knowledgeable. Very well-educated in his specialty and very helpful. His office environment is clean, bright and efficient."
Dr. Ghafouri offers virtual consultations for out-of-town patients. We see patients from all across the country who trust Dr. Ghafouri's unique skills and expertise for their facial or eyelid surgeries. If you choose to travel to Arizona for your surgery, we can also recommend hotels and other resources to make your stay comfortable.
To schedule a virtual consultation with Dr. Ghafouri Click here.
Contact Us
What procedure are you interested in?
What procedure are you interested in?