Contents

LIFT AND BRIGHTEN AGING EYES FOR A REFRESHED APPEARANCE.
WHAT IS BLEPHAROPLASTY?
Blepharoplasty, also called cosmetic eyelid surgery or eyelid lift, is a cosmetic procedure that eliminates sagging skin on the upper lids and bulges of fat on the lower lids to create a more refreshed, youthful appearance. Oftentimes, sagging skin and tissues on the upper lids are caused by loss of skin elasticity and age-related volume loss. Loss of skin elasticity and fat buildup on the lower lids can have a similar effect, either creating deep under-eye hollows and dark circles or the look of puffy under-eyes.
Excess skin and sagging tissue, especially on the upper lids, are both cosmetic and medical concerns. Severe amounts of sagging on the upper lids can block your field of vision and reduce peripheral vision (side vision). Blepharoplasty can significantly improve or eliminate these visual problems.
Would You Benefit From Blepharoplasty?
Patients who are concerned about signs of aging and want to restore a brighter, alert appearance can benefit from blepharoplasty. Ideal candidates should be in overall good health, nonsmokers, and free from medical conditions like dry eye, glaucoma, diabetes, and thyroid disorders.
Blepharoplasty Can Be Used To Improve:
Hooded eyes
Droopy upper eyelids
Undereye bags
The Blepharoplasty Procedure
Blepharoplasty can be performed simultaneously on the upper and lower eyelids, or separately. At your consultation, Dr. Ghafouri will discuss your concerns and cosmetic goals and examine your eyes to determine the best choice of procedure. Most patients choose to have a combined upper and lower blepharoplasty for complete rejuvenation; this takes about one and a half hours.
Upper Eyelid Surgery
For upper eyelid surgery, an incision is made along the natural eyelid crease at the top of the lid so that the scar can be easily concealed. Loose skin and excess fat are removed and then the remaining skin and muscles are tightened to lift and smooth the upper eyelids.
Lower Eyelid Surgery
During the lower eyelid surgery, an incision will be concealed along the lash line. Fat will be removed and repositioned to smooth the skin under the eyes and the muscles are tightened. If sagging skin is part of the concern, it will also be removed, and the remaining skin can be lifted. Patients with moderate to severe skin laxity may also need to have the suspensory ligaments tightened; this technique is known as canthoplasty.
Blepharoplasty Recovery
After any type of cosmetic surgery, you get a free pass to relax. In fact, we need you to. You should take about 4-5 days off work, and during the first two days, we need you to limit your activity as much as possible. Mild to moderate swelling and bruising peak during the first few days but will gradually improve within a few weeks. After two weeks, about 80% of the swelling and bruising will have disappeared.
Patients should avoid strenuous exercise and direct heat (including sun exposure and saunas) for about 12 to 14 days. Since eyelid skin is incredibly thin, even the smallest amount of increased blood flow will be evident, and it could worsen swelling and slow your recovery process. Make sure to follow all post-operative instructions from Dr. Ghafouri and attend your scheduled post-operative appointments so that he can monitor your recovery and answer any questions you might have.
Procedures To Combine With Blepharoplasty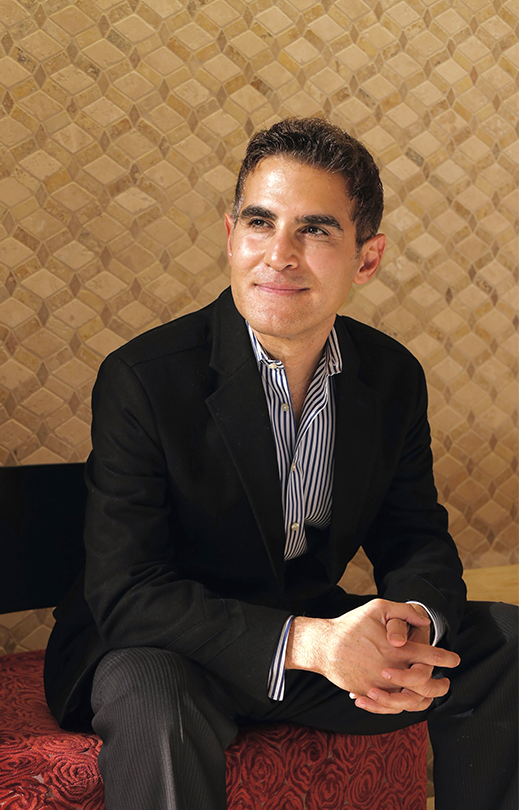 Dr. Ghafouri MD, FACS, is a board-certified ophthalmologist with specialized training in oculoplastic and orbital surgery. His exclusive specialization in cosmetic and reconstructive eyelid and facial surgery sets him apart from other plastic surgeons who practice a larger range of facial and body surgeries. The eyes are a complex and dynamic structure that requires the trained eye of an eyelid surgeon like Dr. Ghafouri to achieve the best possible results. He has performed over 12,000 aesthetic and reconstructive surgeries, each with a personalized approach and commitment to exceptional results.
Learn More
SEE OUR PATIENTS'
"I give Dr. Ghafouri the highest rankings in all categories! He is kind, patient, compassionate and above all, a brilliant surgeon! I wish he could be my doctor for everything medical! Thank you Dr. Ghafouri! I have also used Kyle for injections and she is patient kind and so knowledgeable! Made the experience painless and comfortable!!!! Truly a wonderful office with a sweet staff all around!"
"Dr. Ghafouri and his team are very professional and knowledgeable. Very well-educated in his specialty and very helpful. His office environment is clean, bright and efficient."
"Wonderful office. The whole staff and providers are fantastic."
Dr. Ghafouri offers virtual consultations for out-of-town patients. We see patients from all across the country who trust Dr. Ghafouri's unique skills and expertise for their facial or eyelid surgeries. If you choose to travel to Arizona for your surgery, we can also recommend hotels and other resources to make your stay comfortable.
To schedule a virtual consultation with Dr. Ghafouri Click here.
Contact Us
What procedure are you interested in?
What procedure are you interested in?