Contents

Permanently eliminate your double chin.
What is Neck Liposuction?
Liposuction is a minimally invasive cosmetic surgery that can eliminate stubborn pockets of fat from almost any area of the body. Neck liposuction or neck contouring is an effective way to eliminate
a double chin and redefine the jawline. During the procedure, unwanted fat cells are carefully removed from the neck and chin area to achieve a smooth, natural-looking contour.
Would You Benefit from Neck Liposuction?
Candidates for neck liposuction should be healthy with a minimal amount of sagging skin. Significant amounts of loose and sagging skin could be worsened by the removal of underlying fat. Concerns that can be addressed with neck liposuction include:
Excess neck fat
Double chin
If you are also bothered by excess skin on the neck and face, a facelift or other skin-tightening procedures can be discussed at your initial consultation.
The Neck Liposuction Procedure
Neck liposuction can be performed under local anesthesia, meaning you are awake but completely numb during the procedure. A small incision will be made under the chin and then a hollow tube called a cannula is inserted under the skin. Excess fat tissue is sucked out through the cannula with a vacuum-like technology. This is an outpatient procedure so patients can return home after surgery.
Neck Liposuction Recovery
Recovery from neck liposuction takes about two weeks. During this time, mild swelling, bruising, and discomfort are common but can be alleviated with pain medications and cold compresses. You will also be given a special compression garment worn as a chin strap to reduce swelling. This should be worn for 3-4 days while you rest and recover at home. Most patients can return to work after one week and all of their normal activities after two weeks.
Procedures to Combine with Neck Liposuction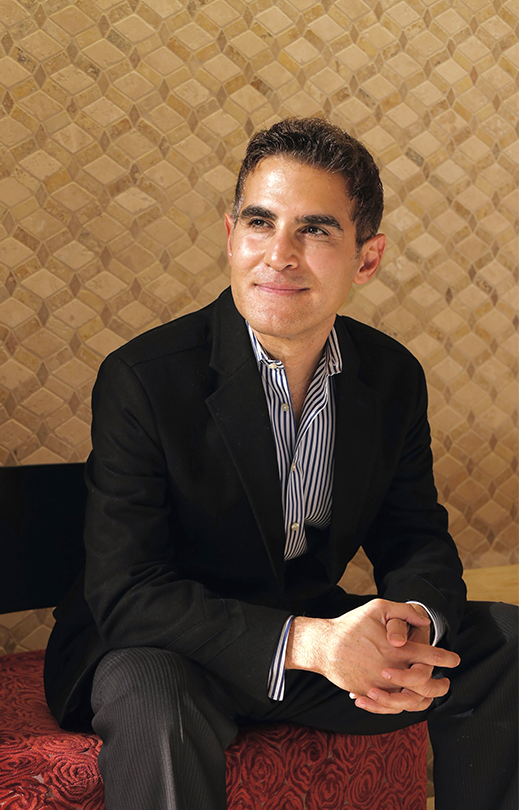 Dr. Ghafouri MD, FACS, is a board-certified ophthalmologist with specialized training in oculoplastic and orbital surgery. His exclusive specialization in cosmetic and reconstructive eyelid and facial surgery sets him apart from other plastic surgeons who practice a larger range of facial and body surgeries. The eyes are a complex and dynamic structure that requires the trained eye of an eyelid surgeon like Dr. Ghafouri to achieve the best possible results. He has performed over 12,000 aesthetic and reconstructive surgeries, each with a personalized approach and commitment to exceptional results.
Learn More
SEE OUR PATIENTS'
"It's not too often that you find an office where you are impressed not only with the doctor, but also the staff. Dr. Ghafouri is professional and honest and doesn't try to upsell procedures if he doesn't think they're the best option. The aesthetician in his office (Kim) is wonderful. I never feel rushed and she always encourages questions. I'd highly recommend this office to anyone looking for expert and attentive care."
"Dr. Ghafouri and staff are simply the best! They take care of you from start to finish and make you feel welcome and important. Dr. Ghafouri operated under my eye taking out a mass I had since birth. So very thrilled with the results! 100% I recommend this doctor and staff."
"Dr. Ghafouri and his team are very professional and knowledgeable. Very well-educated in his specialty and very helpful. His office environment is clean, bright and efficient."
Dr. Ghafouri offers virtual consultations for out-of-town patients. We see patients from all across the country who trust Dr. Ghafouri's unique skills and expertise for their facial or eyelid surgeries. If you choose to travel to Arizona for your surgery, we can also recommend hotels and other resources to make your stay comfortable.
To schedule a virtual consultation with Dr. Ghafouri Click here.
Contact Us
What procedure are you interested in?
What procedure are you interested in?