Contents

Non-surgical skin tightening and fat reduction, all in one treatment.
What Are FaceTite & AccuTite?
FaceTite and AccuTite are two forms of radiofrequency-assisted liposuction (RFAL). RFAL is an advanced technology for combined skin tightening and fat reduction and when used on the face, it can be considered a non-surgical facelift. The main difference between these technologies is that the FaceTite procedure can be used for larger treatment areas like the cheeks, jawline, and neck while the AccuTite device has a smaller handpiece that can effectively target small areas like the under-eyes or nasolabial folds around the mouth.
RFAL is delivered through a small probe under the skin. The radiofrequency energy melts unwanted fat cells, stimulates collagen production, and tightens existing collagen and elastin fibers in the deep layers of the skin. As a result, the treated areas are lifted, skin is firmed, and youthful volume is restored. FaceTite and AccuTite can be performed separately or combined into one treatment for full-face rejuvenation.
Would You Benefit from FaceTite & AccuTite?
Patients who are not candidates for plastic surgery or those looking for a less invasive option are great candidates for FaceTite and AccuTite. Patients should also be in overall good health without an active skin infection or history of irregular scarring or bleeding problems. If you are determined to be a candidate, the following conditions can be treated:
Moderate skin laxity (loose skin)
Moderate to severe wrinkles
Fine lines around the eyes and mouth
Double chin
The FaceTite & AccuTite Procedure
At the start of your FaceTite or AccuTite treatment, the area will first be numbed with local anesthesia so that you will not feel any pain or discomfort. A tiny incision will be made under the chin, near the ears, or another easily concealed area, and the probe will be inserted under the skin. You may feel a mild warmth as the radiofrequency energy heats the skin but this will not be painful.
FaceTite & AccuTite Recovery
Since this is a minimally invasive procedure, there are only a few days of downtime. Mild swelling and bruising are not uncommon but will gradually improve and can be alleviated with cold compresses and anti-inflammatory medication. Avoiding sun exposure and strenuous activity for about one week will also help minimize swelling. Smoother skin will be noticeable after a few days but complete results can take a few weeks to develop as fat is flushed from the area and collagen fibers regenerate.
Procedures to Combine with FaceTite & AccuTite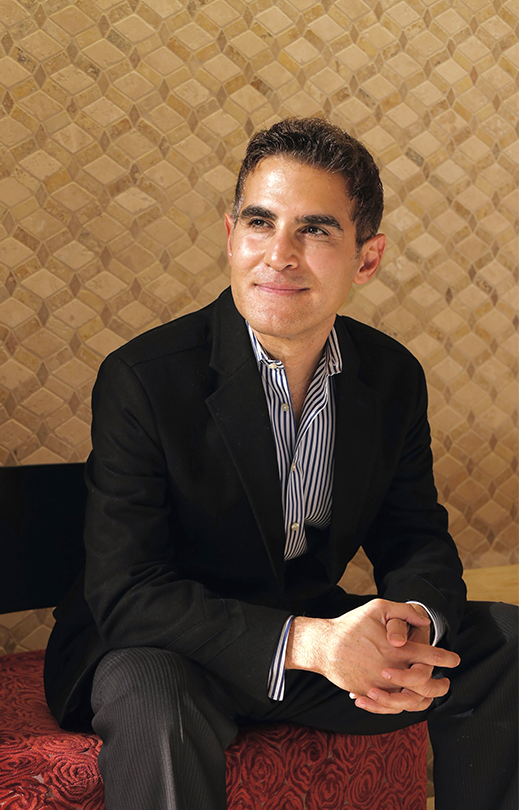 Dr. Ghafouri MD, FACS, is a board-certified ophthalmologist with specialized training in oculoplastic and orbital surgery. His exclusive specialization in cosmetic and reconstructive eyelid and facial surgery sets him apart from other plastic surgeons who practice a larger range of facial and body surgeries. The eyes are a complex and dynamic structure that requires the trained eye of an eyelid surgeon like Dr. Ghafouri to achieve the best possible results. He has performed over 12,000 aesthetic and reconstructive surgeries, each with a personalized approach and commitment to exceptional results.
Learn More
SEE OUR PATIENTS'
"Wonderful office. The whole staff and providers are fantastic."
"Dr. Ghafouri and staff are simply the best! They take care of you from start to finish and make you feel welcome and important. Dr. Ghafouri operated under my eye taking out a mass I had since birth. So very thrilled with the results! 100% I recommend this doctor and staff."
Dr. Ghafouri offers virtual consultations for out-of-town patients. We see patients from all across the country who trust Dr. Ghafouri's unique skills and expertise for their facial or eyelid surgeries. If you choose to travel to Arizona for your surgery, we can also recommend hotels and other resources to make your stay comfortable.
To schedule a virtual consultation with Dr. Ghafouri Click here.
Contact Us
What procedure are you interested in?
What procedure are you interested in?