Contents

Corrective eyelid surgery with a trusted hand.
What is Revisional Eyelid Surgery?
Revisional eyelid surgery refers to a variety of procedures used to correct problems caused by previous eye surgery. We frequently get referrals from other plastic surgeons in the Phoenix area and neighboring states who rely on Dr. Ghafouri's experience and expertise in correcting complications. The main goal of revisional eyelid surgery is to enhance, repair, reconstruct, or reposition the eyelid to create an aesthetically pleasing and functional form.
Most patients that seek out revisional eyelid surgery do so because of a mispositioned eyelid, often the result of previous blepharoplasty (eyelid lift). This may result in functional problems such as dry eyes, chronic tearing, redness, irritation, and blurred or fluctuating vision. Aesthetic concerns like hollowed under-eyes from the removal of too much excess skin, ptosis caused by cataract surgery, and asymmetry between the eyelids can also be addressed during your personalized revision procedure.
Would You Benefit from Revisional Eyelid Surgery?
During your initial consultation with Dr. Ghafouri, you'll explore all the different options available. Typically, Dr. Ghafouri recommends revisional eyelid surgery if other therapy options fail to reposition the eyelid correctly. Additionally, we recommend no surgical action be taken until the eyelid is fully healed from a previous surgical procedure.
Revisional or corrective eye surgery can address the following concerns and more:
Lagophthalmos: inability to close the eye(s)
Eyelid Retraction: the downward pulling of the lower eyelids
Ectropion: eyelid margin turning out and away from the eyeball
Entropion: eyelid margin turning inward
Each condition requires a different surgical technique. Your options will be discussed in greater detail at your consultation, and we will be happy to answer any questions you might have.
The Revisional Eyelid Surgical Procedure
The kind of surgery performed depends on the condition or eyelid malposition that specifically needs to be corrected. Sometimes the solution may be a simple procedure such as removing more skin or fat from one area to achieve better symmetry. Some patients may require additional aesthetic facial surgeries such as ptosis repair, brow lift, cheek lift, or canthoplasty (suture suspension of the upper and lower eyelids). Other times revision may require more complex surgeries such as skin grafting, placement of spacer grafts, or fat injections.
It should be noted that eyelid revision surgery is individualized by patient needs and no two revisions are ever the same. Some patients may only need non-surgical treatments such as steroid injections, topical medications, eyelid massage, laser skin resurfacing, or dermal fillers.
Revisional Eyelid Surgery Recovery
As with most surgical procedures, you will receive local anesthesia with or without sedation. Once the anesthesia and sedative have taken effect, Dr. Ghafouri will perform the surgery as planned. As every revisional surgery is unique, the estimated surgical time varies. You should expect a recovery time of at least two weeks for most eyelid revisional surgeries. Mild discomfort, swelling, and bruising are to be expected. Be sure to follow Dr. Ghafouri's pre and post-operative care instructions to the best of your ability to ensure a faster recovery.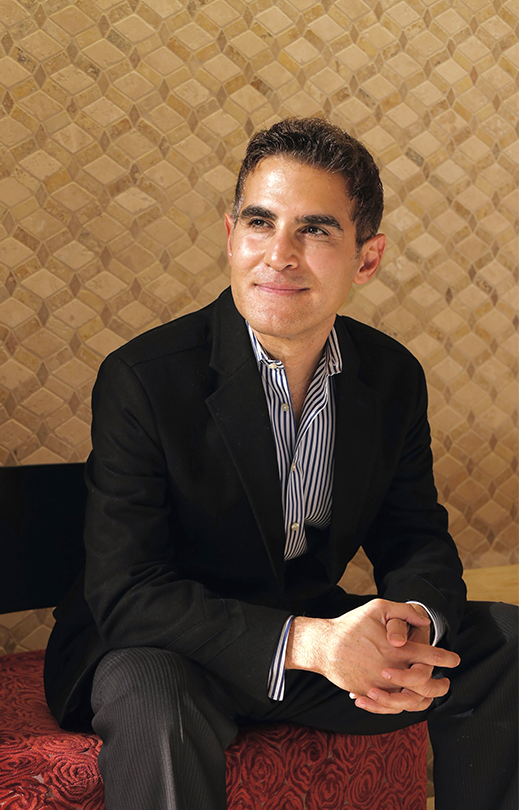 Dr. Ghafouri MD, FACS, is a board-certified ophthalmologist with specialized training in oculoplastic and orbital surgery. His exclusive specialization in cosmetic and reconstructive eyelid and facial surgery sets him apart from other plastic surgeons who practice a larger range of facial and body surgeries. The eyes are a complex and dynamic structure that requires the trained eye of an eyelid surgeon like Dr. Ghafouri to achieve the best possible results. He has performed over 12,000 aesthetic and reconstructive surgeries, each with a personalized approach and commitment to exceptional results.
Learn More
SEE OUR PATIENTS'
"Upon an excellent recommendation, I saw Dr. Ghafouri for eyelid surgery and after discussing procedures, I opted for upper eyelid surgery and laser resurfacing to remedy under eye dark circles and bags. While resurfacing was a bit more intense, eyelid surgery was easy given the care and attention I was afforded. The technician who performed laser resurfacing coached me through recovery at every step, concern and question. Dr. Ghafouri's advice and explanations during follow-up care have been invaluable and during the entire 4-month time frame, the entire staff was caring and attentive. Couldn't have asked for more."
"I had a consultation for an upper and lower blepharoplasty with Dr.Ghafouri. He was very attentive and suggested some other minor procedures that would improve the overall results. He answered all my questions."
"I couldn't be more pleased. A week after my procedure my nephew came over and asked why I looked so much younger. I shared that I had surgery on my upper lids. There was minimal discoloration with following the information to the letter. I'm still wondering how Dr made me look like myself only younger. I told my husband my vision has gone from a regular movie theater to a I Max. The facility is beautiful and the staff very kind and welcoming. I had an eye specialist tell me he wouldn't let anyone but Dr. Ghafouri do his Oculoplastic."
Dr. Ghafouri offers virtual consultations for out-of-town patients. We see patients from all across the country who trust Dr. Ghafouri's unique skills and expertise for their facial or eyelid surgeries. If you choose to travel to Arizona for your surgery, we can also recommend hotels and other resources to make your stay comfortable.
To schedule a virtual consultation with Dr. Ghafouri Click here.
Contact Us
What procedure are you interested in?
What procedure are you interested in?